Carpet Cleaning in Charlotte, NC
Unrivaled Carpet Cleaning Solutions in Charlotte, NC
There's no carpet challenge too tough for My Carpet Cleaning Charlotte NC, where we blend advanced technology with local expertise for unparalleled service. We proudly use the highly sought-after Butler Corporation truck mounts, recognized as the industry's most advanced carpet cleaning machines. With the capability to release a remarkable 340 degrees of steam, these powerful units effortlessly eradicate all types of grime. Since they're directly linked to our van's engine, the vacuum force created is powerful enough to remove 100% of unwanted substances from your carpet. We leave only a slight amount of water behind, ensuring your carpet dries swiftly and seamlessly.
Quality Service and Fair Pricing: Our Promise to You
At My Carpet Cleaning Charlotte NC, we're passionate about providing top-notch service without breaking the bank. While carpet cleaning prices can vary, we remain committed to offering cost-effective solutions without compromising on quality. We believe that the secret to our success lies in our dedication to excellent workmanship. Upon our arrival at your home, all you'll see is a quiet wand and a hose, both part of our state-of-the-art truck-mounted system. We apply our exclusive pre-conditioner to treat all your spots and prepare the dirt for deep extraction. If you're unhappy with your carpet's current state and require quick drying yet thorough steam cleaning, our carpet and upholstery cleaning services are just a phone call away. We assure you of transparency, no hidden charges, and a risk-free guarantee.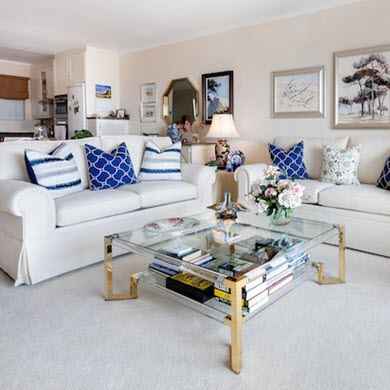 Certified Experts Serving Charlotte, NC
Remember, when you choose My Carpet Cleaning Charlotte NC, you're not just hiring a cleaning service. You're enlisting a team of IICRC-certified professionals who are dedicated to restoring your carpets to their prime condition. We're proud to note that all our services are executed by our trained employees and we never subcontract any work. We are your local experts, committed to delivering high-quality service, right here in Charlotte, NC.
It's time to rediscover the beauty of your carpets! Join the many satisfied homeowners in Charlotte who've experienced the exceptional work of My Carpet Cleaning Charlotte NC. We can't wait to serve you!
Unleash the vibrant potential hidden within your home's unsung hero, the carpet, by investing in a thorough cleaning, turning every step into an affirmation of your commitment to cleanliness, comfort, and class!
Embrace the transformative power of carpet repair, breathing new life into your treasured floor covering, and reaffirming your home as a canvas of continuous renewal and care!
Harness the unyielding power of commercial cleaning, not just to create a pristine and professional space, but also to declare your dedication to a healthy, productive, and inviting environment where possibilities flourish!
Transform pet odor from an unwelcome guest into a distant memory, affirming your home as a sanctuary of freshness and cleanliness where unconditional love for your furry friends never compromises the quality of your living space!
Unveil the luminous potential of your tiles with a comprehensive cleaning, turning every square inch into a testament of your dedication to a sparkling, beautiful, and well-maintained home!
Revitalize your furniture with a thorough upholstery cleaning, declaring each seating surface not just a place to rest, but also a bold symbol of your commitment to comfort, cleanliness, and the allure of a well-cared home!