Carpet Repair in Charlotte, NC
Experience Top-Tier Carpet Repair in Charlotte, NC
In Charlotte, NC, we take pride in restoring the elegance of your carpets. Our highly-trained carpet technicians have the expertise to repair and stretch a variety of carpet types. From unsightly iron burns to noticeable pet damage, our Carpet Repair Charlotte team is equipped to handle it all. Why dig deep into your pocket for a brand-new carpet, when you can get your existing one looking just as dazzling for a fraction of the cost? Since 2001, we have been providing exceptional carpet repair services in Charlotte, NC, garnering the respect and loyalty of numerous satisfied clients. Just give us a call or book an appointment online, and we'll have a technician out to you to assess and quote your carpet repair needs—at absolutely no cost to you.
Comprehensive Carpet Services for Charlotte, NC Residents
Our team at Carpet Repair Charlotte offers an extensive range of carpet solutions to meet your specific needs. From carpet stretching and patching to fixing burns and pet damage, and even installing padding, we've got you covered. All our services come with a 100% satisfaction guarantee, demonstrating our commitment to providing outstanding customer service. We invite you to dial our office today at 704-540-4666. Our team of experts is ready to handle both minor and major carpet repair and stretching tasks in the Charlotte, NC region.
Satisfaction Guarantee: Your peace of mind matters to us. That's why all of our services come with a 100% satisfaction guarantee. We're not happy unless you're completely satisfied.
Exceptional Customer Service: Our commitment to excellence extends beyond our craftsmanship. We strive to provide the highest level of customer service in every interaction.
Convenient Contact: Need our services? Simply dial 704-540-4666 and reach out to our friendly team. We're here to assist you with your carpet needs in the Charlotte, NC region.
Skilled Carpet Repair Specialists: With a team of experts equipped to handle all aspects of carpet repair and stretching, we're confident we can breathe new life into your carpets and restore their former glory.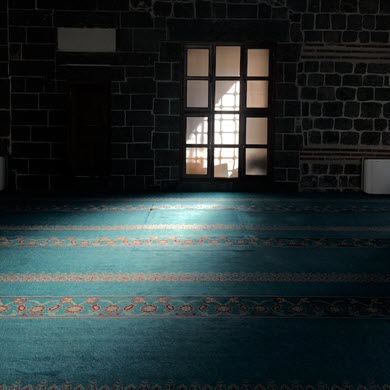 Real-Life Transformations of Charlotte, NC Carpets
We don't just make promises; we let our work do the talking. Take a look at some of our recent carpet repair jobs, and you'll quickly see the quality of service we deliver. For an even broader view of our craftsmanship, click the Facebook link to view an extensive gallery of our carpet repair projects. We're confident you'll be inspired to reach out and let us restore the beauty of your carpets. Trust Carpet Repair Charlotte, your local expert, for all your carpet restoration needs. We look forward to bringing life back to your carpets and transforming your living spaces.
Unleash the vibrant potential hidden within your home's unsung hero, the carpet, by investing in a thorough cleaning, turning every step into an affirmation of your commitment to cleanliness, comfort, and class!
Embrace the transformative power of carpet repair, breathing new life into your treasured floor covering, and reaffirming your home as a canvas of continuous renewal and care!
Harness the unyielding power of commercial cleaning, not just to create a pristine and professional space, but also to declare your dedication to a healthy, productive, and inviting environment where possibilities flourish!
Transform pet odor from an unwelcome guest into a distant memory, affirming your home as a sanctuary of freshness and cleanliness where unconditional love for your furry friends never compromises the quality of your living space!
Unveil the luminous potential of your tiles with a comprehensive cleaning, turning every square inch into a testament of your dedication to a sparkling, beautiful, and well-maintained home!
Revitalize your furniture with a thorough upholstery cleaning, declaring each seating surface not just a place to rest, but also a bold symbol of your commitment to comfort, cleanliness, and the allure of a well-cared home!