Commercial Carpet Cleaning in Charlotte, NC
Commercial Carpet Cleaning
Introducing our Commercial Carpet Cleaning service, leveraging the power of low-moisture "Encapsulation", a groundbreaking technology that defies traditional disruptive cleaning systems and avoids the pitfalls of damaging, high-cost temporary methods. This pioneering approach from My Carpet Cleaner employs an Agitation and Crystallization process that captures and isolates deeply embedded dirt within transparent polymer crystals.
These soil-trapping crystals are then seamlessly eliminated during the subsequent vacuuming routine, ensuring a clean, vibrant, and refreshed carpet surface. Particularly effective for glued-down carpet types, our encapsulation method stands unrivaled as the premier interim solution, efficiently balancing cleaning power and carpet preservation for a truly transformative result. With My Carpet Cleaner, step into a cleaner, brighter future for your commercial carpet needs.
Embark on a journey to unveil the hidden potential of your workspace in Charlotte, NC, with our expert Commercial Carpet Cleaning services, a testament to your dedication to a clean, inviting, and productive environment. Our seasoned team, renowned for their carpet cleaning prowess, brings to the table a perfect blend of technique and passion, transforming each square foot of your carpet into a vibrant canvas of cleanliness. This meticulous attention to detail doesn't just uplift the aesthetic appeal of your workspace, it resonates with your brand's commitment to excellence, comfort, and care.
Holistic Commercial Cleaning
While carpet cleaning is our core expertise, our services encompass a holistic approach to ensure your commercial space is a beacon of cleanliness and charm. Not stopping at Carpet Cleaning, we provide expert Carpet Repair services to breathe new life into your flooring, ensuring that even the well-trodden paths continue to exude warmth and comfort. We understand that a clean carpet can be undermined by worn-out upholstery; hence, our Upholstery Cleaning services are at your disposal, ready to transform your office furniture into a clean, inviting, and comfortable place to thrive and create.
Unrivaled Carpet Cleaning & Repair expertise in Charlotte, NC
Top-notch Upholstery Cleaning to revitalize your office furniture
Effective Pet Odor Control solutions to maintain a fresh workspace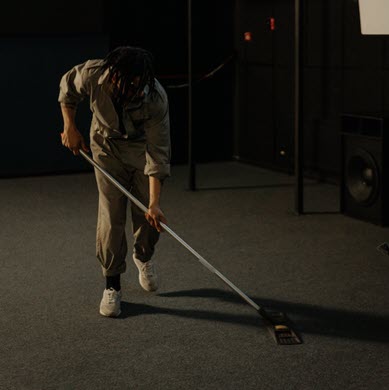 Finally, we understand that Charlotte, NC is a pet-friendly city, and pets can sometimes be adorable little agents of odor. We've got you covered with our Pet Odor Control service, ready to turn any unwelcome smells into fresh, clean air. Whether it's Carpet Cleaning, Carpet Repair, Upholstery Cleaning, or Pet Odor Control, we're committed to providing a comprehensive solution to your commercial cleaning needs, underscoring your commitment to an inspiring, productive, and clean workspace in Charlotte, NC.
Unleash the vibrant potential hidden within your home's unsung hero, the carpet, by investing in a thorough cleaning, turning every step into an affirmation of your commitment to cleanliness, comfort, and class!
Embrace the transformative power of carpet repair, breathing new life into your treasured floor covering, and reaffirming your home as a canvas of continuous renewal and care!
Harness the unyielding power of commercial cleaning, not just to create a pristine and professional space, but also to declare your dedication to a healthy, productive, and inviting environment where possibilities flourish!
Transform pet odor from an unwelcome guest into a distant memory, affirming your home as a sanctuary of freshness and cleanliness where unconditional love for your furry friends never compromises the quality of your living space!
Unveil the luminous potential of your tiles with a comprehensive cleaning, turning every square inch into a testament of your dedication to a sparkling, beautiful, and well-maintained home!
Revitalize your furniture with a thorough upholstery cleaning, declaring each seating surface not just a place to rest, but also a bold symbol of your commitment to comfort, cleanliness, and the allure of a well-cared home!