Tile Cleaning in Charlotte, NC
Experience Premium Tile Cleaning in Charlotte, NC
Are you looking for a pristine, rejuvenated look for your kitchen, bathroom, or living room tiles? Your quest ends with our top-notch Tile Cleaning Services in Charlotte, NC. We pride ourselves on delivering excellence right to your door, ensuring your home radiates cleanliness and elegance. We use high-quality and safe cleaning products, promising not only optimal results but also your safety. By combining state-of-the-art equipment with our expert IICRC-certified technicians, we deliver a high-pressure steam cleaning service that leaves your tiles and grout sparkling.
Unleash the Power of Quality Tile Cleaning
Tiles, whether natural limestone and slate or human-made ceramics have a unique appeal that enhances the beauty of any space. With a virtually unlimited array of designs and colors, tiles add a touch of elegance and versatility to your home.
More importantly, tiles are highly durable and easy to maintain, making them an excellent choice for flooring. However, regular maintenance is paramount to keep your tiled floors in pristine condition.
Our professional Tile Cleaning services in Charlotte, NC, include a routine care regimen that effectively prevents the accumulation of dirt, maintaining a clean and attractive floor year-round.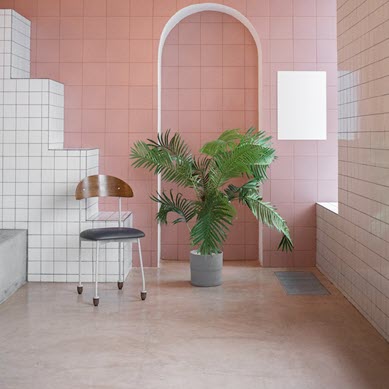 Why a Good Floor Sealant is Your Best Friend
One of the essential steps toward maintaining a clean floor is applying a quality sealant. A sealant not only protects the tile surface from stains and spillages but also makes cleaning a breeze. Choosing the right sealant is crucial, and that's where our professional expertise comes in. We'll ensure that your floor surface is free of contaminants and old sealants before applying the new one, leaving your floor with a fresh, clean look that lasts.
A Step-by-Step Guide to Effective Tile Floor Cleaning in Charlotte, NC
Having a beautiful tile floor is a luxury, and maintaining it should not be a chore. Here's our step-by-step guide to ensure your tiles always shine:
Step 1: Sweeping and Vacuuming
Before you get down to the business of mopping, remember to sweep and vacuum your tiles, especially the corners. This simple step prevents dust and debris from spreading during mopping, ensuring a cleaner finish.
Step 2: Making Your DIY Tile Floor Solution
Commercial floor cleaning solutions are great, but nothing beats a homemade solution that's not only effective but also eco-friendly. Try a mixture of six parts warm water to one part white vinegar – it's easy to make, safe to use, and leaves no strong vinegar odor.
Step 3: Mopping Your Tiles
Using a mop or cloth, start cleaning your tiles gently. For stubborn stains, repeat the cleaning process or use a nylon scrubber. Don't forget those hard-to-reach corners where stains and debris often accumulate.
Step 4: Drying Up
Let your tile floor dry completely before stepping on it to avoid leaving footprints. You can expedite the drying process by using a fan. Also, ensure to squeeze out excess water from the mop or cloth before cleaning.
We hope that with these steps, you'll keep your tiles looking their best. However, if you need a professional touch, our Tile Cleaning Service in Charlotte, NC, is just a call away at 704-540-4666, or you can click on "Book Now" to schedule an appointment online. Trust us with your tiles, and we promise to exceed your expectations.
Unleash the vibrant potential hidden within your home's unsung hero, the carpet, by investing in a thorough cleaning, turning every step into an affirmation of your commitment to cleanliness, comfort, and class!
Embrace the transformative power of carpet repair, breathing new life into your treasured floor covering, and reaffirming your home as a canvas of continuous renewal and care!
Harness the unyielding power of commercial cleaning, not just to create a pristine and professional space, but also to declare your dedication to a healthy, productive, and inviting environment where possibilities flourish!
Transform pet odor from an unwelcome guest into a distant memory, affirming your home as a sanctuary of freshness and cleanliness where unconditional love for your furry friends never compromises the quality of your living space!
Unveil the luminous potential of your tiles with a comprehensive cleaning, turning every square inch into a testament of your dedication to a sparkling, beautiful, and well-maintained home!
Revitalize your furniture with a thorough upholstery cleaning, declaring each seating surface not just a place to rest, but also a bold symbol of your commitment to comfort, cleanliness, and the allure of a well-cared home!