Oriental Rug Cleaning in Charlotte, NC
The Finest Oriental Rug Cleaning
The finest Oriental Rug Cleaning in Charlotte, NC. We recognize the sentimental and financial worth that your oriental rug embodies, with each strand revealing a narrative that intertwines history, craftsmanship, and art. These beautiful home treasures deserve more than a cursory cleaning; they demand a thorough rejuvenation, a professional service that reinstates their original allure while fortifying their resilience for the years to come.
As you choose our specialized Oriental Rug Cleaning service, you entrust your precious rugs to our seasoned experts. We skillfully navigate through the intricate patterns and delicate textures, reinvigorating their inherent durability and charm, thus creating a vibrant home environment that reflects your refined taste.
We Take Pride In Our Work.
We take immense pride in our Oriental Rug Cleaning process, which is a meticulous blend of traditional techniques and modern innovations. To commence, we perform a comprehensive examination of your rug, acknowledging its unique characteristics and specific care needs.
Following this, we apply environmentally friendly cleaning solutions and state-of-the-art equipment designed to gently and effectively eliminate dirt, dust, and stubborn stains. Simultaneously, we take the utmost care to preserve the brilliant colors and delicate fibers that contribute to your rug's unique beauty.
Our cleaning approach is not only gentle on your rugs, but it's also considerate to your home's environment, fostering healthier living spaces for you and your family.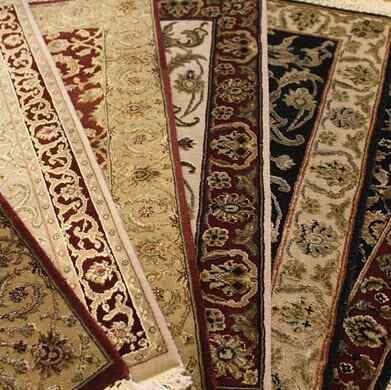 Our bespoke service starts with a thorough pre-cleaning inspection, to identify and address the specific needs of each rug.
We are committed to employing eco-friendly cleaning products and maintaining a balance between impeccable rug care and environmental preservation.
We follow meticulous cleaning methods that do more than clean – they aim to restore the original charm of your rugs, amplifying their aesthetic appeal.
Our post-cleaning inspection ensures we adhere to the highest standards of cleanliness and preservation, leaving no room for compromise.
Conventional & Contemporary Cleaning Techniques
Living in Charlotte, NC, you are immersed in a city characterized by its Southern charm, lively culture, and historical significance. We believe your oriental rugs should reflect this vibrant spirit. Therefore, our Oriental Rug Cleaning service in Charlotte, NC, offers a distinctive blend of conventional care techniques and contemporary cleaning techniques.
This harmonious balance promises the revival of your rugs, their radiant beauty, and elegance resonating with the character of the Queen City itself. So choose us, and step into an enriched world where your oriental rugs transcend being mere decor elements.
Instead, they become valued home treasures, their vibrant patterns narrating tales of timeless craftsmanship, tradition, and your own exquisite taste.
Unleash the vibrant potential hidden within your home's unsung hero, the carpet, by investing in a thorough cleaning, turning every step into an affirmation of your commitment to cleanliness, comfort, and class!
Embrace the transformative power of carpet repair, breathing new life into your treasured floor covering, and reaffirming your home as a canvas of continuous renewal and care!
Harness the unyielding power of commercial cleaning, not just to create a pristine and professional space, but also to declare your dedication to a healthy, productive, and inviting environment where possibilities flourish!
Transform pet odor from an unwelcome guest into a distant memory, affirming your home as a sanctuary of freshness and cleanliness where unconditional love for your furry friends never compromises the quality of your living space!
Unveil the luminous potential of your tiles with a comprehensive cleaning, turning every square inch into a testament of your dedication to a sparkling, beautiful, and well-maintained home!
Revitalize your furniture with a thorough upholstery cleaning, declaring each seating surface not just a place to rest, but also a bold symbol of your commitment to comfort, cleanliness, and the allure of a well-cared home!